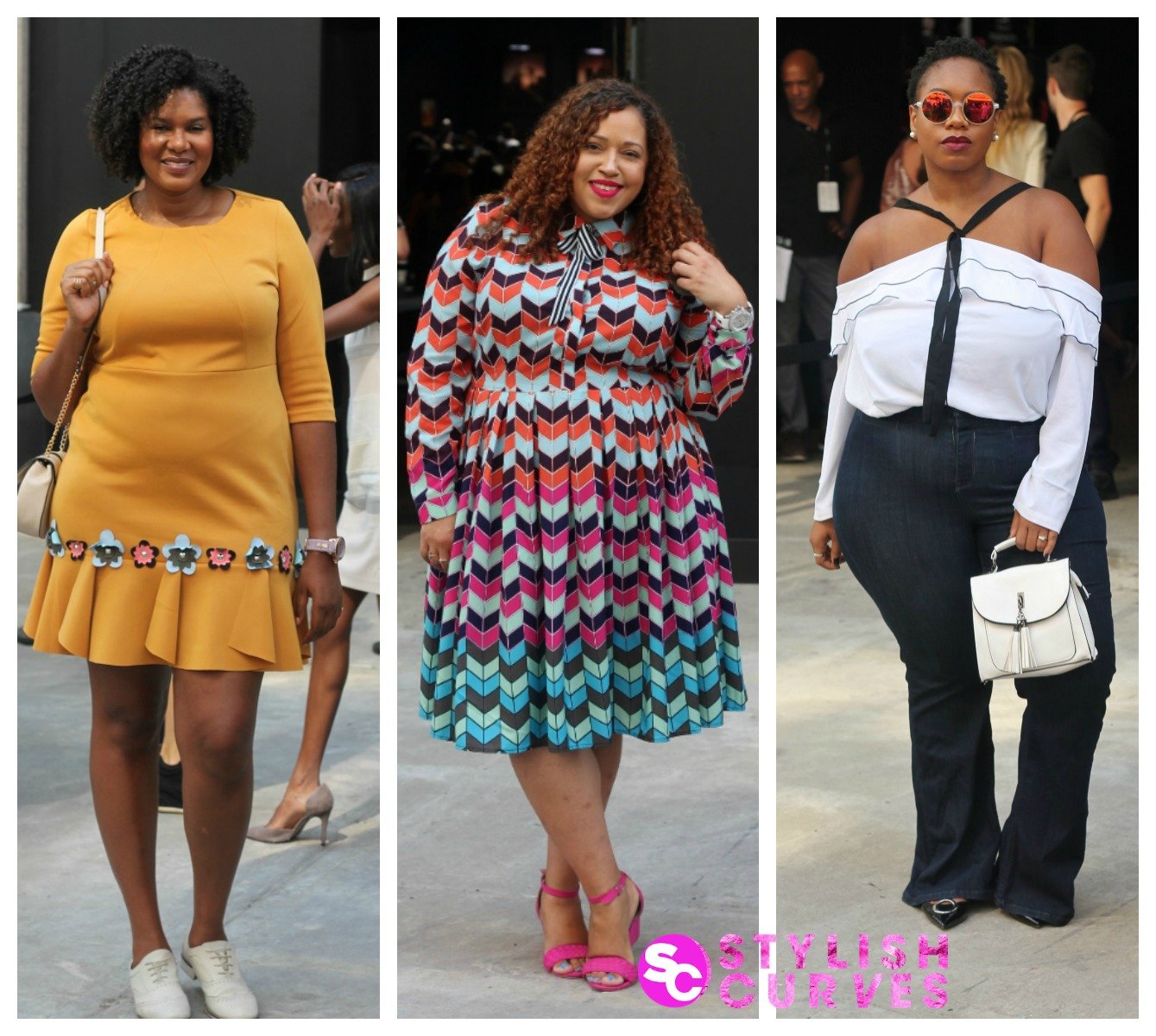 Hele bochtige meisjes over de hele wereld,
New York Fashion Week wordt altijd verlicht met stijlvolle modeliefhebbers. Ik hou ervan als ik op weg ben naar een show en zie hoe vrouwen het trottoir verslaan. Alles wat je hoort is klikken, klikken, klikken van straatfotografen. and here ). Ongeveer drie mode weken geleden besloot ik om mijn eigen streetstyle ( hier en hier te zien ) in beeld te brengen. Speciaal voor ons plus size dames. Ik heb gemerkt dat veel fotografen in streetstyle zelden vrouwen met een grote maat groter maken. Ik beloof dat er geen schaduw is. Ik houd het gewoon echt. Er zijn enkele stijlvolle plus size vrouwen die modeweek bijwonen en de fotografen buiten de show zullen langs hen lopen.
In de post van vandaag gaat het dus om het tonen van wat liefde aan vrouwen met een plus size die naar fashionweek en dood gaan. Kijk wie we voor Moynihan Station hebben gespioneerd bij het bijwonen van shows.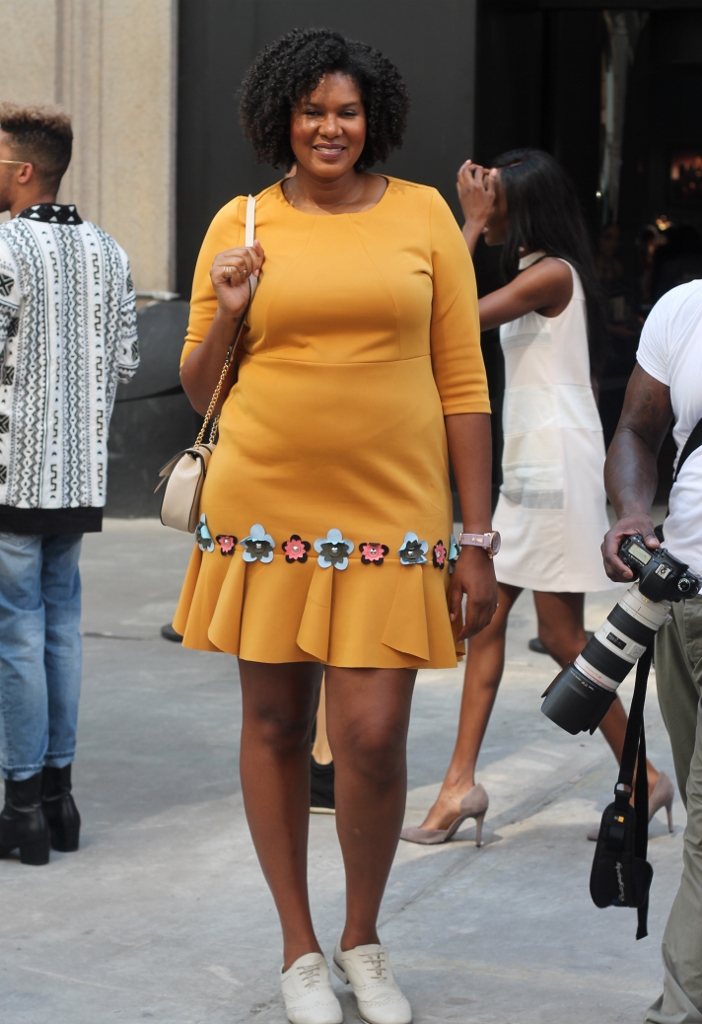 in Eloquii Flounce Dress Bree van de Tall Society in Eloquii flounce jurk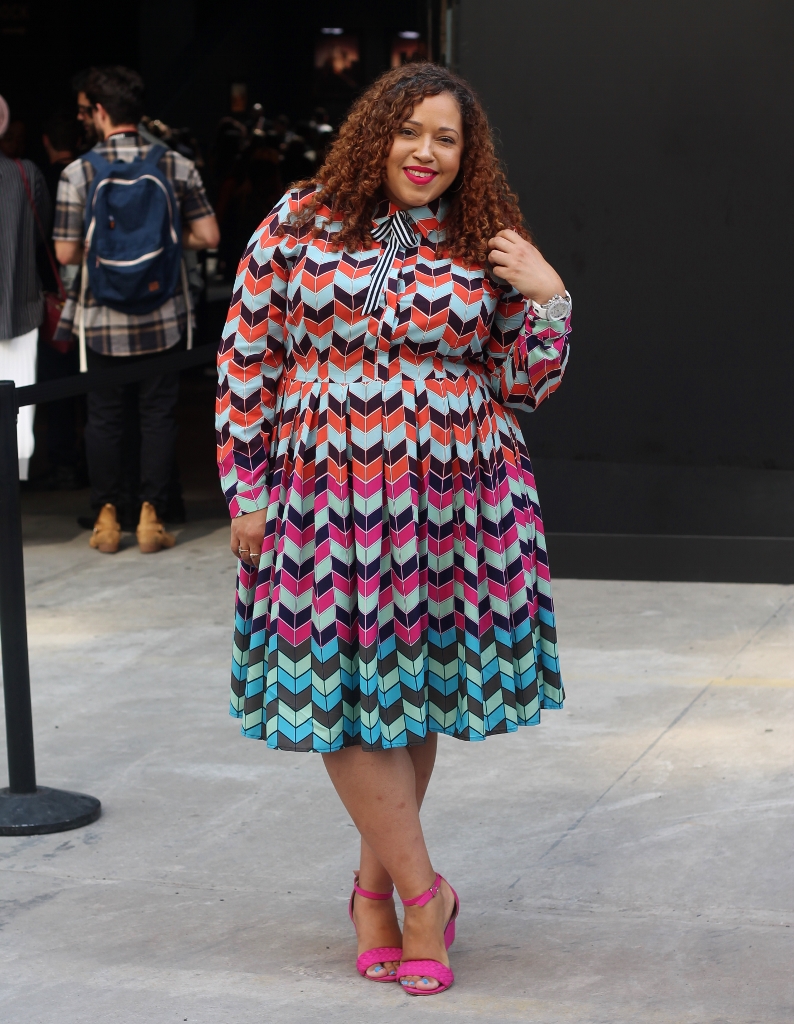 in Eloquii Dress Sandra van La Pecosa Preciosa in Eloquii-jurk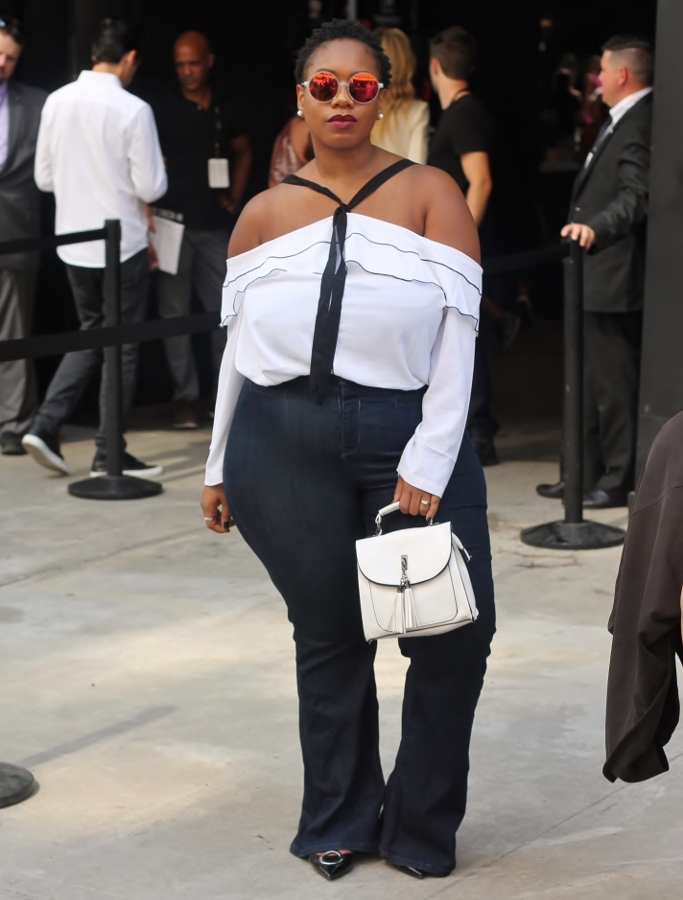 in an Eloquii top Kelly Augustine in een Eloquii-top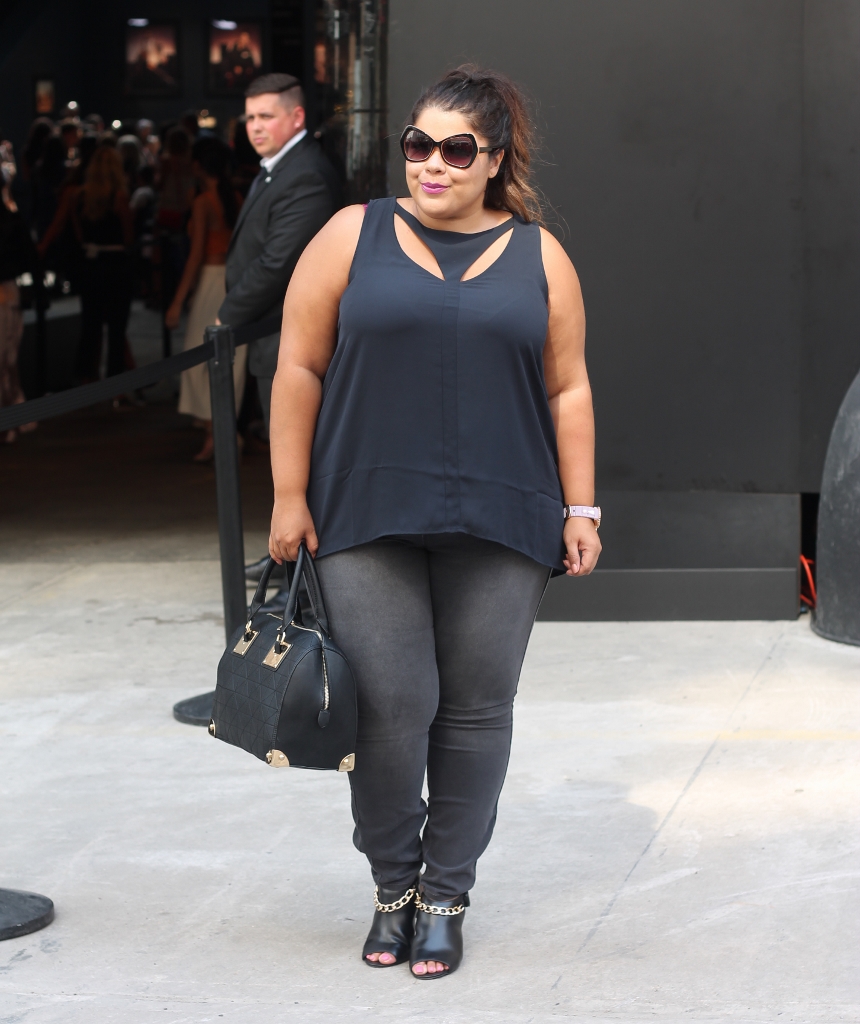 Darlene van pak, hakken en rondingen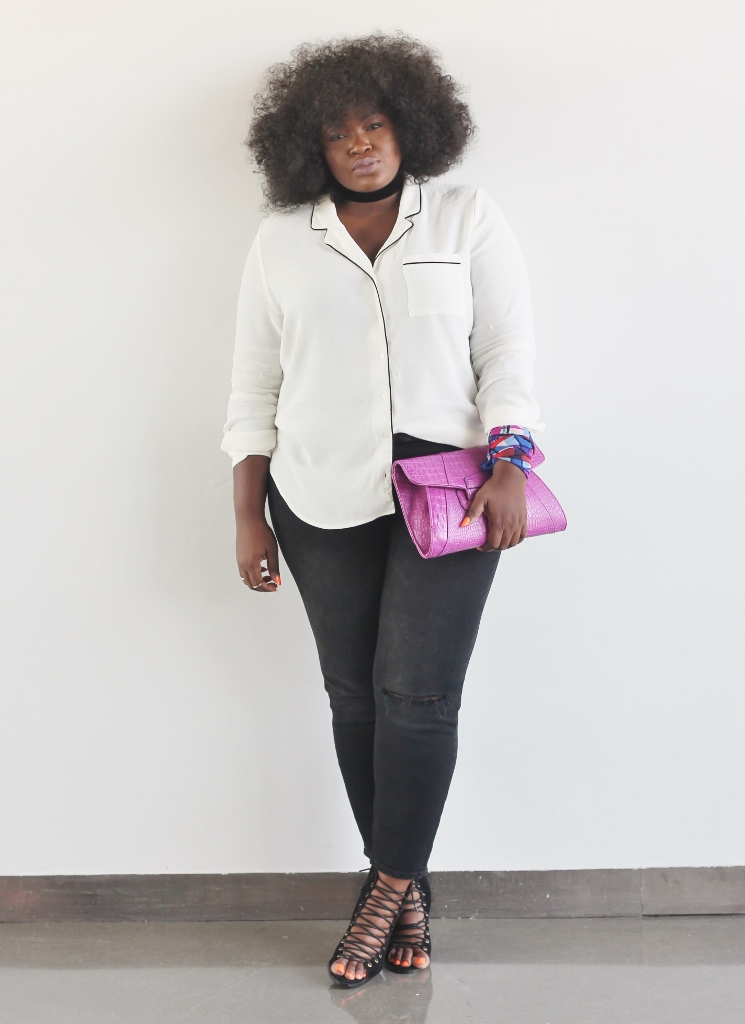 Chi Chi van Supplechic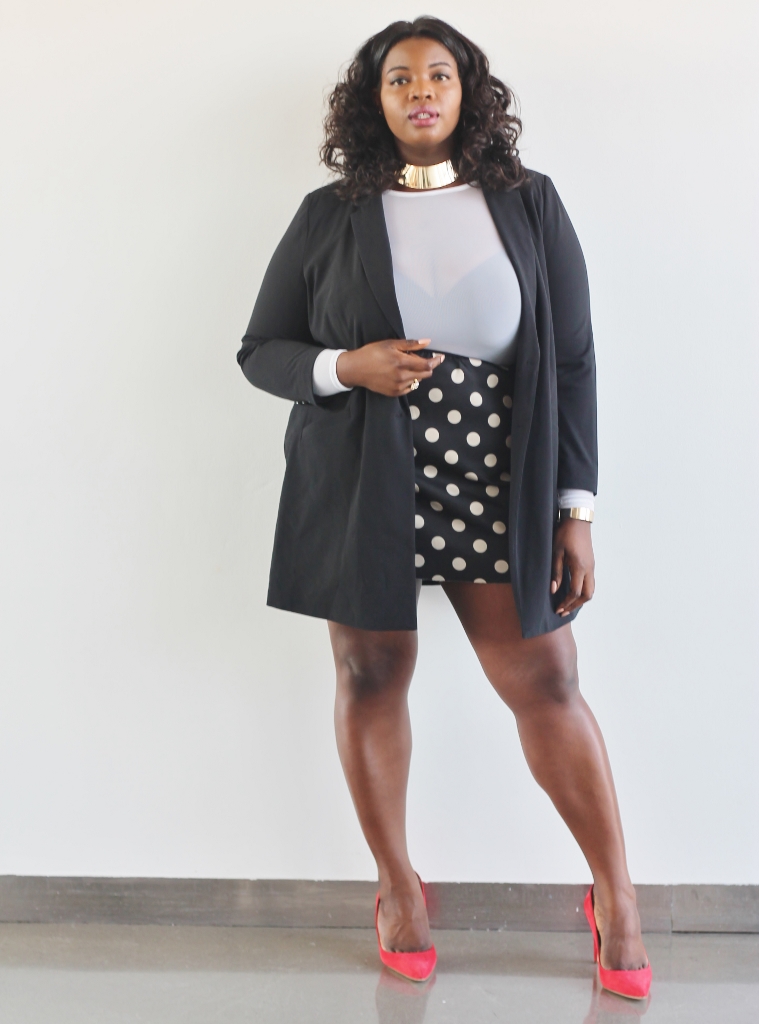 Valerie of Fashion On A Curve
Welke look zou je rocken?